GENERAL INFORMATION :
· La Ferme = Detached house + Spacious garden + Heated pool
· Entire area : 2000 m² (+ meadow : 1,3 ha)
· Area house : 120 m²
· Number of persons allowed : 4 to 9
· Dogs not allowed !
LET US INTRODUCE LA FERME :
Our holiday residence is in Sigy-le-Châtel, a little idyllic village, counting ± 100 inhabitants, in the department "Saône-et-Loire" in the region "Bourgogne" (Burgundy). In this splendid region, one imagines oneself in the South.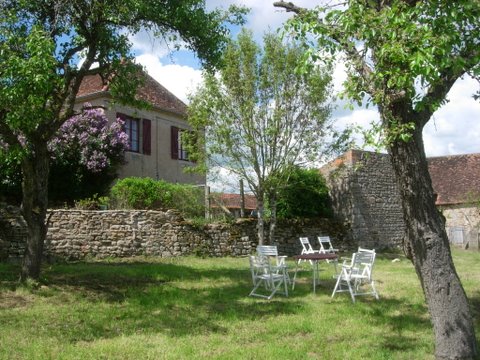 Our gîte is situated on a hill, "lieu-dit Corcelle", in the hamlet "Corcelle", with a grand view on Sigy-le-Châtel. If you use your GPS Sigy-le-Châtel is the place name and "lieu-dit Corcelle" is the street name. Nobody has a house number on the hill, but La Ferme is the house with red shutters, behind the house (L'Eglantine) with the green shutters.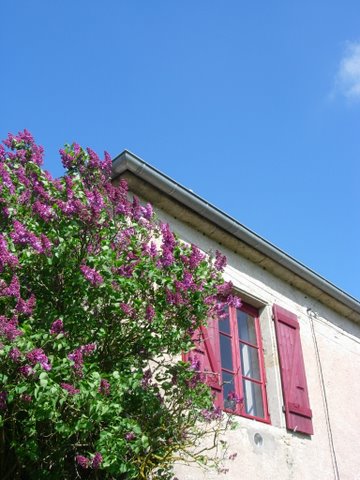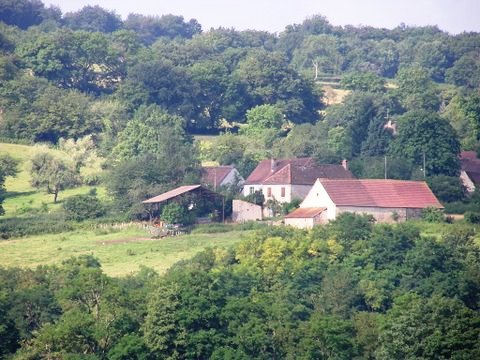 DESCRIPTION OF THE GARDEN :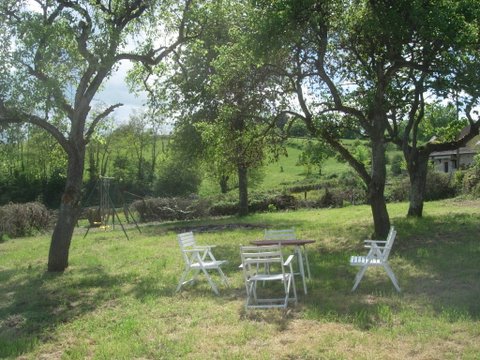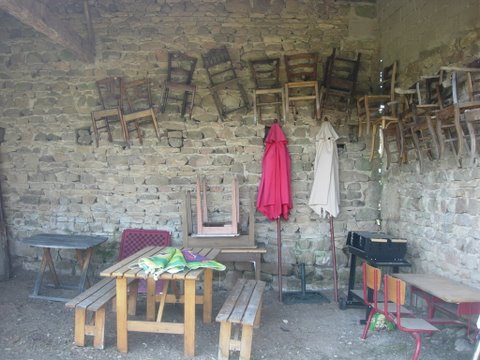 Our house is surrounded with a spacious garden. There is enough space to relax, to have a pleasant dinner outside, to have a barbeque and to enjoy the breathtaking view on the medieval castle and the Romanesque church of Sigy. Do you want to swim? Take a dip in the swimming pool. (Click for more information!) For the children we also have a playground with a swing and other things. There is also enough room for cars.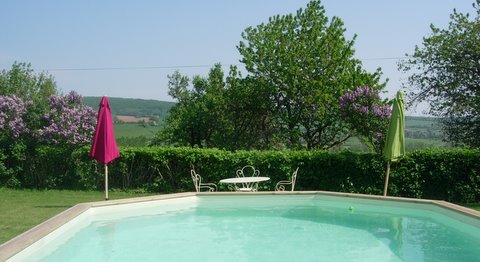 DESCRIPTION OF THE HOUSE :
Via a stone stairs you enter 'La Ferme'. In the house you can find a beautiful open kitchen, a big living room, a bathroom, a toilet and two bedrooms.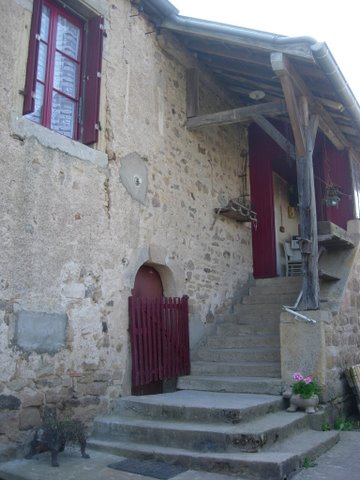 'La Ferme' is build with large walls, in the winter it is warm inside the house, in the summer it is very cool. There is also electric heating everywhere.